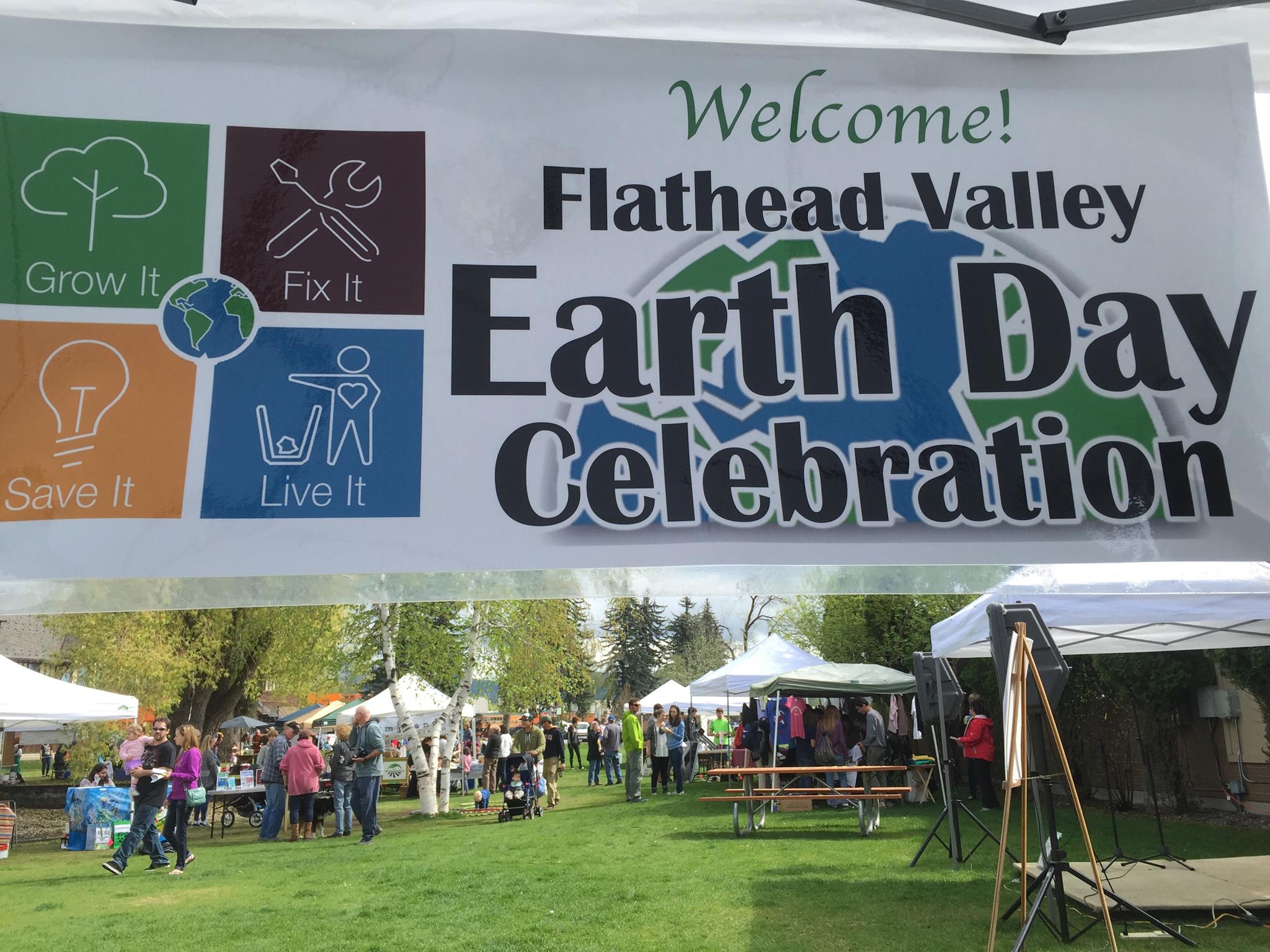 The 2017 Earth Day Celebration will be Saturday, April 22 at 11 AM – 3 PM at Whitefish Middle School.
This free festival features a wide variety of booths hosted by local conservation groups and businesses. Each booth provides a hands-on activity or craft focused on one of four Earth Day pillars:
Grow It, Fix It, Save It, and Live It.
Chow down on delicious fresh fare from local food trucks. Reach new heights with Get-a-Grip climbing wall. Learn about local green businesses and what they can offer. Hang out at the Earth Day Stage and listen to live music, guest speakers, and interactive presentations. Kids, bring your bike and have a go at the Bike Rodeo. Grown-ups, bring those dusty old electronics you've been meaning to get rid of and recycle them at the E-Waste truck (call Matt at 406-407-1246 with questions on what you can recycle).
This lively, family-friendly occasion is a chance to celebrate and learn about all things green in the Flathead!
Climate Smart Glacier Country is an Earth Day co-sponsor and will have a family-friendly booth at the event.