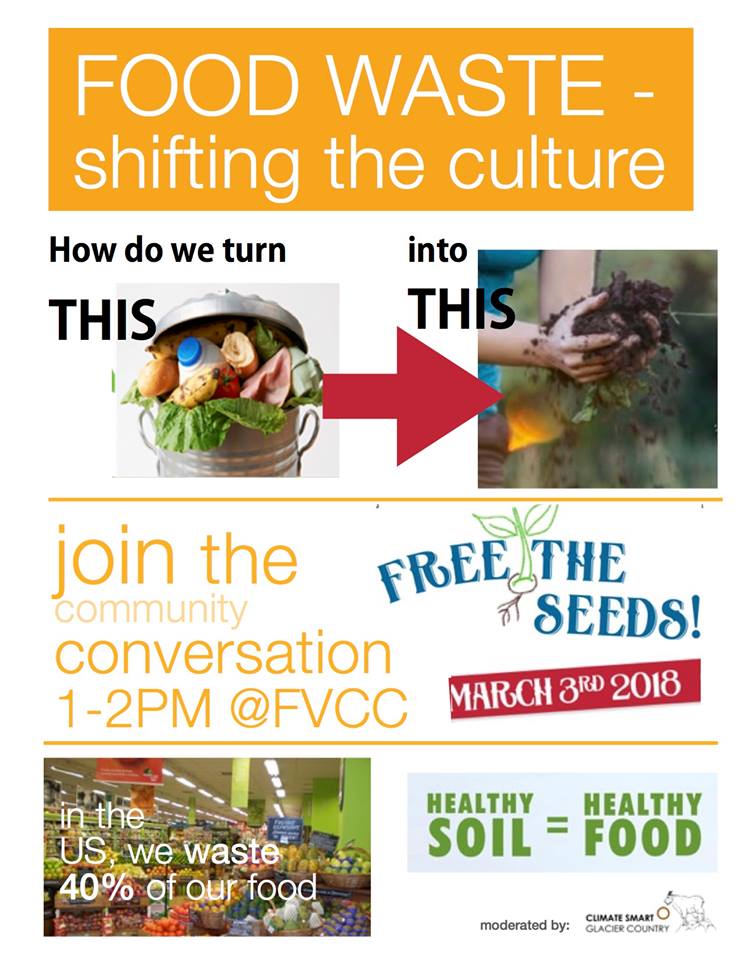 Free the Seeds! Seed and Start Fair is a community-powered opportunity to build a sustainable and resilient future through real seeds, real food, and real skills.  Climate Smart Glacier Country is proud to co-sponsor this local food event. We will be moderating a community conversation at 1 p.m. about turning food waste into rich soil for your garden.
The 2018 seed and start fair will be held on March 3rd at Flathead Valley Community College in Kalispell, in the Arts & Technology Building.
The fair will open with the seed swap and vendor booths at 9am. The seed swap will go from 9am-noon. Workshops, booths, and kids' activities will run from 10am-3:30pm with a 45-minute break for lunch at 12:15pm. Food will be available for purchase at the event all day.
Ready for some inspiration? Check out our workshop videos from last year's fair.
We look forward to seeing you on March 3rd!