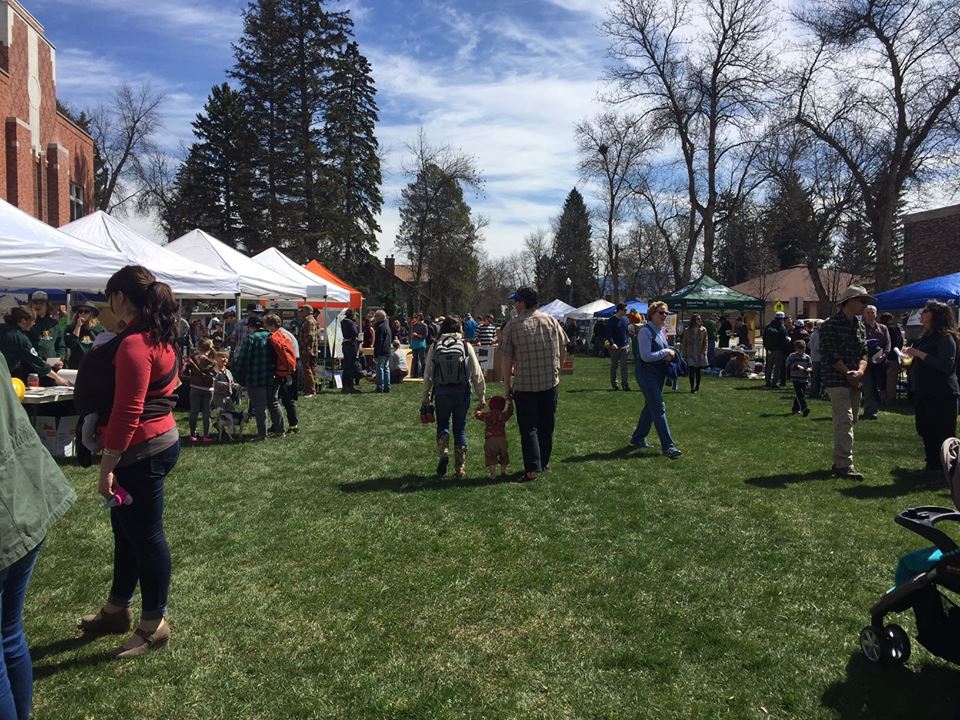 Join us on April 21 to celebrate all things climate friendly and green in the Flathead!
This free community festival features a diverse selection of booths hosted by local conservation groups, non-profits, and businesses. Each family-friendly booth has a hands-on activity or craft based on one of the Earth Day themes: Grow It, Fix It, Save It, and Live It.
The official launch of the Center for Sustainability + Entrepreneurship will begin at noon with a ribbon cutting ceremony. The 2018 Climate Smart Champions will be announced after the ribbon cutting followed by a presentation and discussion about the new Whitefish Climate Action Plan around 12:30.
The 4th Annual Flathead Earth Day Celebration will feature:
Live music throughout the day
Local food trucks & vendors
50 unique booths featuring a wide variety of hands-on, family-friendly activities and crafts
Tours of the new Center for Sustainability & Entrepreneurship
Classroom workshops and community discussions
A presentation of the City of Whitefish Climate Action Plan
The Get-a-Grip climbing wall and jumper
Student project exhibits
Tons of family fun, education, and inspiration!
Schedule of Events
11:00 a.m. – 3:00 p.m.: Earth Day festival at Whitefish High School, booths open to the public
10:00 a.m. – 12:00 p.m.: Grow Local with Native Plants Workshop
11:00 a.m. – 11:30 a.m.: Live music by The Uken-do-ers
11:30 a.m. – 12:00 p.m.: Wild Bird Show by Wild Wings Recovery Center
12:00 p.m. – 12:30 p.m.: Center for Sustainability & Entrepreneurship Ribbon cutting Ceremony with the Crown of the Continent Choir
12:30 p.m. – 1:00 p.m.: Community Presentation of the Whitefish Climate Action Plan launch and presentation of the Climate Smart Champion Awards
12:30 p.m. – 1:30 p.m.: Live music: Myah Stauser
1:30 p.m. – 3:30 p.m.: The Dirt on Compost Workshop
2:00 p.m. – 3:00 p.m.: Live music by Gimmic