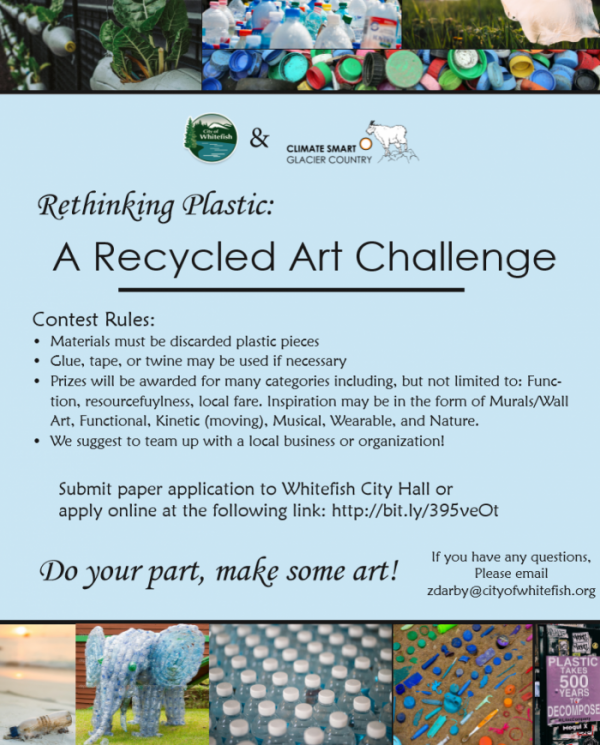 We want your help to raise awareness about the global problem of plastic use. We're looking for original and inspiring artwork from students and organizations to feature in the April 25th Earth Day event. So collect some discarded plastic, be creative, and help our valley gain awareness about this global issue!
Contest Rules
Materials must be discarded plastic pieces (DO NOT BUY PLASTIC).
We suggest artists team up with a local business or non-profit.
Glue, tape, or twine may be used if necessary.
Prizes will be awarded for many categories including, but not limited to, function, resourcefulness, local flare. Inspiration may be in the form of wall art/murals, sculpture, musical, kinetic (moving), wearable, and nature
 Entry Form –  All entry forms must be submitted no later than 4/15/20. Registration can be completed online Here.
Judging Process – Artwork will be displayed at the Earth Day 2020 event (4/25/20). Prizes will be awarded at Earth Day.
Questions? Contact zdarby@cityofwhitefish.org